School Psychology Degrees: Transforming Futures & Unlocking Potential
If you are drawn to working with children and adolescents and wish to make an impact that can change lives, becoming a school psychologist could be the perfect career path for you.
School psychologists provide an invaluable, easily accessible resource for students in need of emotional and behavioral support.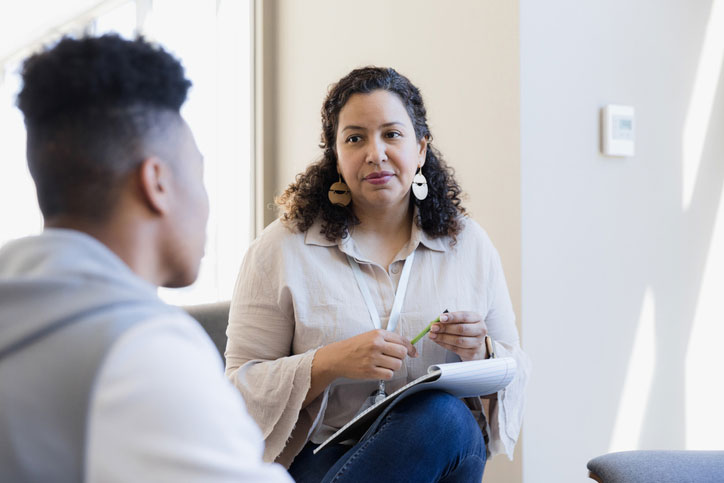 Unlike teachers and administrators, whose work is focused on classes of students or entire student bodies as a whole, school psychologists tend to work with students and families individually to provide direct support during times of need. This is an excellent choice of profession for those interested in pursuing therapy-related services as well as working with young people.
If you want to learn about how to become a school psychologist, the best school psychology programs, and more, this website will provide an extensive resource to help you get your career started.
<!- mfunc feat_school ->
<!- /mfunc feat_school ->
Why Choose a School Psychologist Degree?
School psychologist degree programs provide the training you need to take on the complex responsibilities of working in mental health services for young people. As a school psychologist, you can make a huge impact in the students' lives and contribute to positive change for many.
Importance and Growing Demand for School Psychologists
As we learn more about the importance of mental health for young people, more and more schools are recognizing the need for on-campus professionals to be a resource that students can turn to in times of need. Indeed, school psychologists can provide critical assistance to young people who might not otherwise have access to other forms of support.
School psychologists can help students deal with:
Anxiety and depression
Academic struggles and learning issues
Overall wellness, including nutrition and health
Truancy
They can also provide a resource for families seeking to provide more uplifting environments for their children.
Role and Impact of School Psychologists in Education
School psychologists play a vital role in educational institutions, providing essential support to students, teachers, and parents. One of their primary responsibilities is conducting psychological assessments and evaluations to identify and address students' academic, emotional, and behavioral needs. They can then bring their findings to teachers and parents to help create academic programs that will encourage and support students based on their individual evaluations.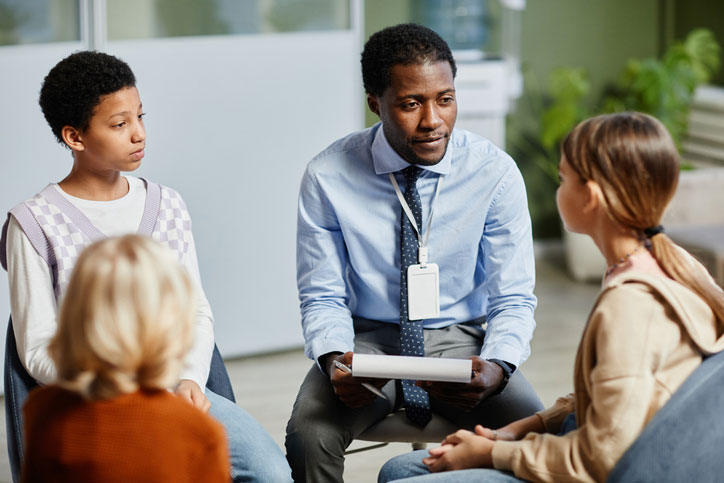 School Psychology Coursework and Curriculum
There are numerous school psychologist degree programs that can help give you the education you need to get your career started.
The coursework of school psychologist graduate programs will include the fundamentals of student learning, child and adolescent psychology, addressing community needs, and key issues in education at all grade levels.
There are also school psychologist doctoral programs for those who wish to receive an advanced degree and hold higher-level positions in schools. Those who hold doctorate degrees are also in a good position to become political advocates for students' emotional needs.
Accreditation
When seeking out your school psychologist degree program, be sure you are only applying to properly accredited schools. When working with children, accreditation is absolutely necessary, as schools will not hire individuals who have not received proper training. Do not pursue a degree from a program that is not accredited, as they will not leave you with the resources to start your school psychologist career.
Licensure
In order to become a school psychologist, one will need to receive proper licensing. School psychologist certification requirements vary by state, school district, and school type – as can the school psychologist licensure process – so it is important to look into the specific expectations of the locations where you'd like to work.
Hands-on Training and Practicum Experiences
A school psychologist degree program typically includes on-campus training experience, which is among the most important parts of professional development. School psychology practicum experiences expose future professionals to the needs students will have and how they can provide focused, streamlined support for students and families.
Research Opportunities and Collaborations
Accredited school psychology programs can provide excellent opportunities to conduct research on student learning, emotional needs, community-based practice, and more. They can also connect you with like-minded school counselors who are interested in the same key topics that you are pursuing, building solidarity and expanding your shared knowledge of your work.
School Psychologist Specializations and Focus Areas
School psychologists have a range of options for specializations within their field. While many school psychologist services are generalized, meeting a wide range of needs, most school psychologists have a particular area of interest or focus. Below are a few of the most popular options.
Child and Adolescent Psychology
Some school psychologists focus specifically on helping students with emotional issues, which can include problems at home, anxiety and depression, mental illness, interpersonal issues with other students, and experiences of trauma. If you are a school psychologist for emotional support, you can make a profound impact in providing resources that can turn a student's life around.
Learning Disabilities and Assessment
Some school psychologists are specifically focused on helping students with educational needs. If you are a school psychologist for learning disabilities, you will receive extensive training in a variety of alternative educational methods that can be useful to students who require a different approach to school. It is also possible to become a school psychologist for ADHD, learning the targeted methods designed to alleviate the unique difficulties for such students.
Behavioral Intervention and Support
Some school psychologists focus on students with behavioral issues, which can exhibit themselves in a myriad of ways. School psychologist intervention strategies are crucial in helping students improve their social skills and unpack the underlying stresses behind their behavioral problems.
Multicultural and Diversity Issues in Education
A school psychologist degree program can help you unpack the cultural factors that inform student experiences. This can make you an excellent advocate for students within your community and enrich your understanding of how to provide guidance and fortification.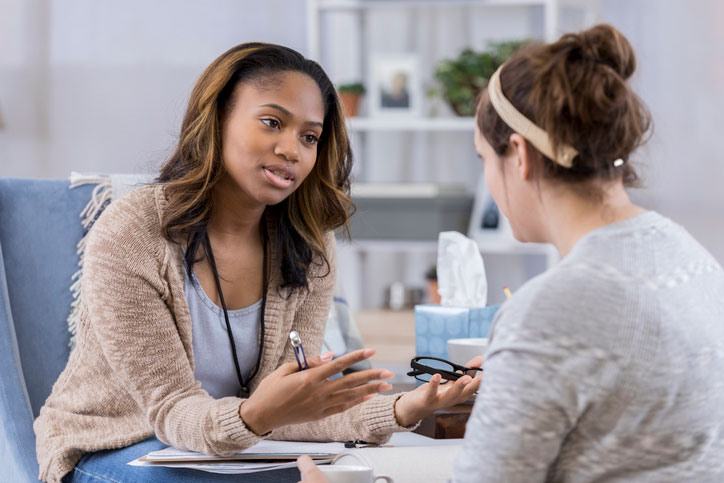 School Counselor Salary and Career Outlook
School counselor salaries can vary depending on their place of employment. The Bureau of Labor Statistics reports that school counselors earn a median annual salary of $60,510, with those working in elementary and secondary schools earning a median salary of $63,460.
The job outlook for those who hold a school psychologist degree is strong. According to the Bureau of Labor Statistics, job opportunities for school and career counselors are expected to grow by 10% by 2031. This exceeds the national average for other occupations.
Roles and Responsibilities of School Psychologists
School psychologist job responsibilities can vary depending on the school and educational system. Among the most common of these duties include the following:
Personal development
Academic guidance
College counseling
Behavioral intervention
Culturally-responsive support
Family mediation
These are just a few of the top responsibilities of school psychologists. It is also possible for some school psychologists to focus on one or more of the focus areas outlined above.
Employment Settings: Schools, Districts, and Educational Institutions
The most common employment setting for school psychologists is within public or private schools. In these settings they typically have on-campus offices where they are able to meet personally with students and their families to provide counseling, conduct assessments, and more.
Some school psychologists work specifically in special education programs, working with students who have learning or behavioral needs that require focused attention and assistance. By identifying students' individual needs and working with their parents and teachers to design specialized approaches to schoolwork, they can make a critical difference in helping students succeed. This is one of the most impactful school psychology specialization options.
Some school psychologists work for research organizations, contributing their expertise to help create instructional materials that on-campus psychologists can employ in their practices.
Collaboration with Teachers, Parents, and School Staff
School psychologists frequently work collaboratively with teachers, parents, and school staff, informing them of individual student needs and helping them develop individualized education plans (IEPs) that can turn students' academic performances around. Beyond these individually-focused roles, school psychologists can also provide educational materials for other staffers including best practices for working with special needs students, cultural context to understand emotional needs of students, evaluation methods to determine if a student is facing a crisis, and more.
Advocacy and Support for Students' Mental Health and Well-being
Working on the front lines of student mental health crises, school psychologists possess authoritative insights and observations that can be instrumental in creating changes within schools and elsewhere. Indeed, some school psychologists find advocacy work to be one of the most energizing and important aspects of their work.
School Psychologist Requirements by State
<!- mfunc feat_school ->
<!- /mfunc feat_school ->